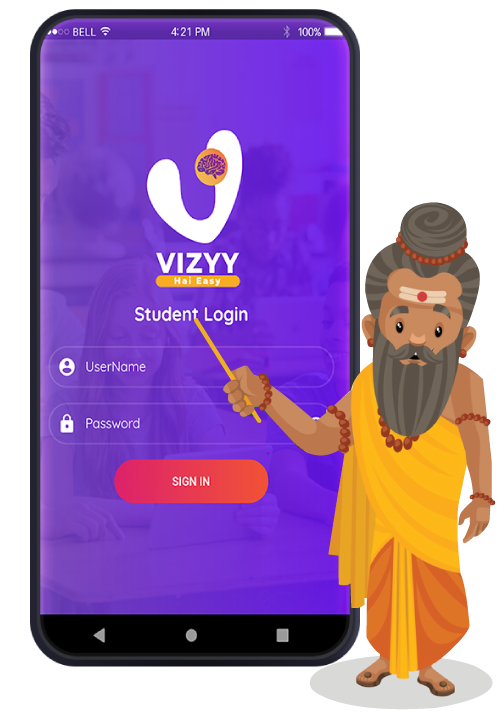 Introduction
The process of teaching hasn't changed much in decades. There are a number of flaws in the way that schools have traditionally trained and educated students in the past.

With Vizyy, you can find the best 6-12th grade, JEE, NEET, AIIMS, and other intensive courses online. Many of Vizyy's instructors have worked in the education field for over a decade. When it comes to online tutoring, only Vizyy covers every angle.

Vizyy, Hai Easy
Pioneering eLearning with our expert Tutors having 25+ years of teaching experience.

Mission
Our mission at Vizyy is to hasten the coming changes in how education is delivered to the students in rural areas as well as provide them with an extensive eLearning experience that represents our commitment to advancing knowledge to the underprivileged students of rural areas.

Vision
At Vizyy, we want to revolutionise and raise the standard of education by making it affordable for all including the students coming from economically challenged families as well as thinking outside the box and improving upon the conventional methods of education that have been in use for decades.

Values
We love delivering excellent results, and we love our clients and employees. We choose to operate with values that are important to us such as raising education quality with expansion as well as attaining sustainable growth.
What Makes Us Unique?
Vizyy is flexible and easy. Vizyy offers a wide selection of courses from 6th to 12th standard and also for competitive exam preps. Vizyy is easily accessible from anywhere and allows a customised eLearning experience. Vizyy is comparatively cost-effective.
Our Laurels
Improve course quality, increase instructor efficacy, and increase student achievement and retention through innovative instructional design and technology. Accelerate the introduction, assessment, and usage of all educational technology by coordinating resources, assisting educators, providing tools, and empowering learners.